It's no secret that everyone's face is different. And when it comes to facial plastic surgery, customization is key. Instead of relying on a one-size-fits-all approach, customized treatment plans ensure patients get the personalized care they need in order to achieve their desired outcomes. In this blog post, we will discuss the importance of customized treatment plans in facial plastic surgery and why they are crucial for patient satisfaction and safety.
What is a customized treatment plan?
A customized treatment plan is a personalized approach to facial plastic surgery that takes into account the individual's unique facial features and desired aesthetic outcomes. It involves consulting with a board-certified facial plastic surgeon to discuss goals and expectations, as well as performing any necessary preoperative testing or imaging studies. The surgeon will then develop an individualized treatment plan tailored to the patient's specific needs.
A customized treatment plan involves tailoring the treatment plan to the individual patient. Rather than offering a one-size-fits-all approach, a customized plan will address multiple concerns at once, making the most of the patient's time and resources. For example, if a patient is seeking a facelift, the surgeon may also recommend a neck lift to provide a more comprehensive improvement in the appearance of the face and neck.
Why are customized treatment plans important for facial plastic surgery?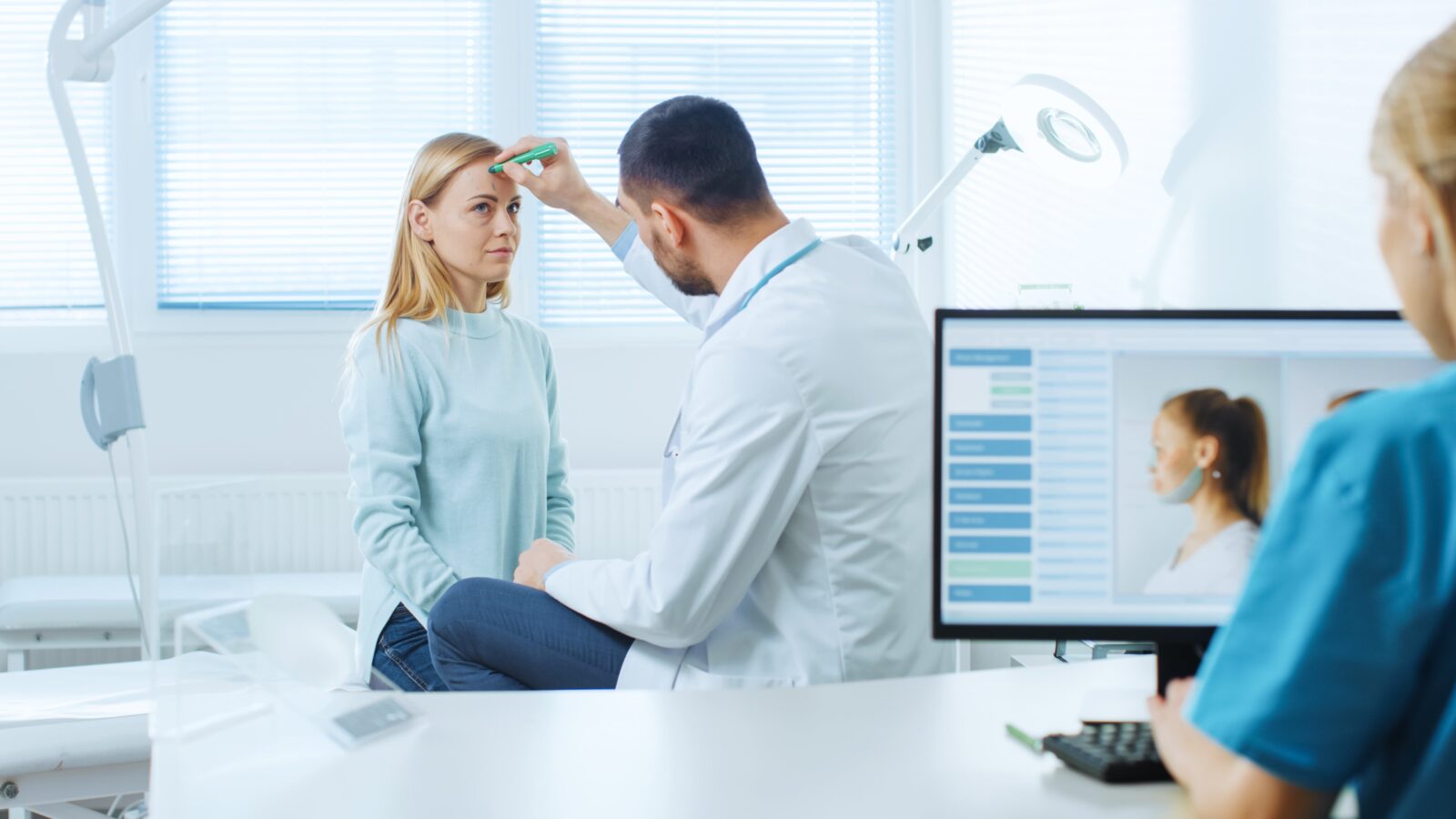 While all surgical procedures usually entail some level of customization depending on a patient's needs, this is especially important when working on the facial anatomy. Unlike other parts of the body, which can be concealed, the face is almost always visible. Therefore, it is imperative that any surgically altered structures harmonize with the rest of the face.
Customized treatment plans offer numerous benefits to patients considering facial plastic surgery. First, it allows the surgeon to develop an approach that is tailored to each individual's unique anatomy and aesthetic goals. This ensures a natural-looking outcome that meets the patient's expectations. Additionally, customized treatment plans allow patients to be empowered over their own care, as they can choose exactly what type of intervention they want or need.
Not only that, but customized treatments are set up to ensure utmost safety and comfort during an individual's surgery experience. Professional aestheticians take into consideration ongoing medical issues, physical limitations, and lifestyle factors before proposing any type of treatment. This comprehensive personalized approach allows the surgeon to reduce risks associated with the procedure by tailoring it specifically for the patient's anatomy and medical history. This ultimately leads to more successful outcomes for patients by providing them with the most appropriate solution for their condition and easing any worries that may have come up during their consultation process.
In Conclusion
Facial plastic surgery is a specialized field that requires attention to detail and tailored techniques. That's why having a customized treatment plan is so important for any facial plastic surgery procedure. Such plans allow doctors to identify and address the unique needs of each patient – from making sure all pre- and postoperative instructions are clear, to selecting the best surgical approach for achieving the desired results. Not every patient will require exactly the same approach, so having an individualized treatment plan ensures that patients get the result they desire and receive treatments that will benefit their face in particular. Most importantly, these custom plans help doctors make decisions with precision and accuracy to achieve successful outcomes. In conclusion, customized treatment plans in facial plastic surgery can be highly beneficial by providing tailored services that are tailored specifically for each individual patient.
If you are considering having any type of facial plastic surgery, it is important to discuss your options with a qualified facial plastic surgeon who can create a customized treatment plan for you. Schedule a consultation today with one of our facial plastic surgeons to learn more about how we can help you achieve your goals!