Nasal congestion, also known as a "stuffy nose," is more than a minor inconvenience for many.
This inflammation can hinder one's ability to breathe freely and comfortably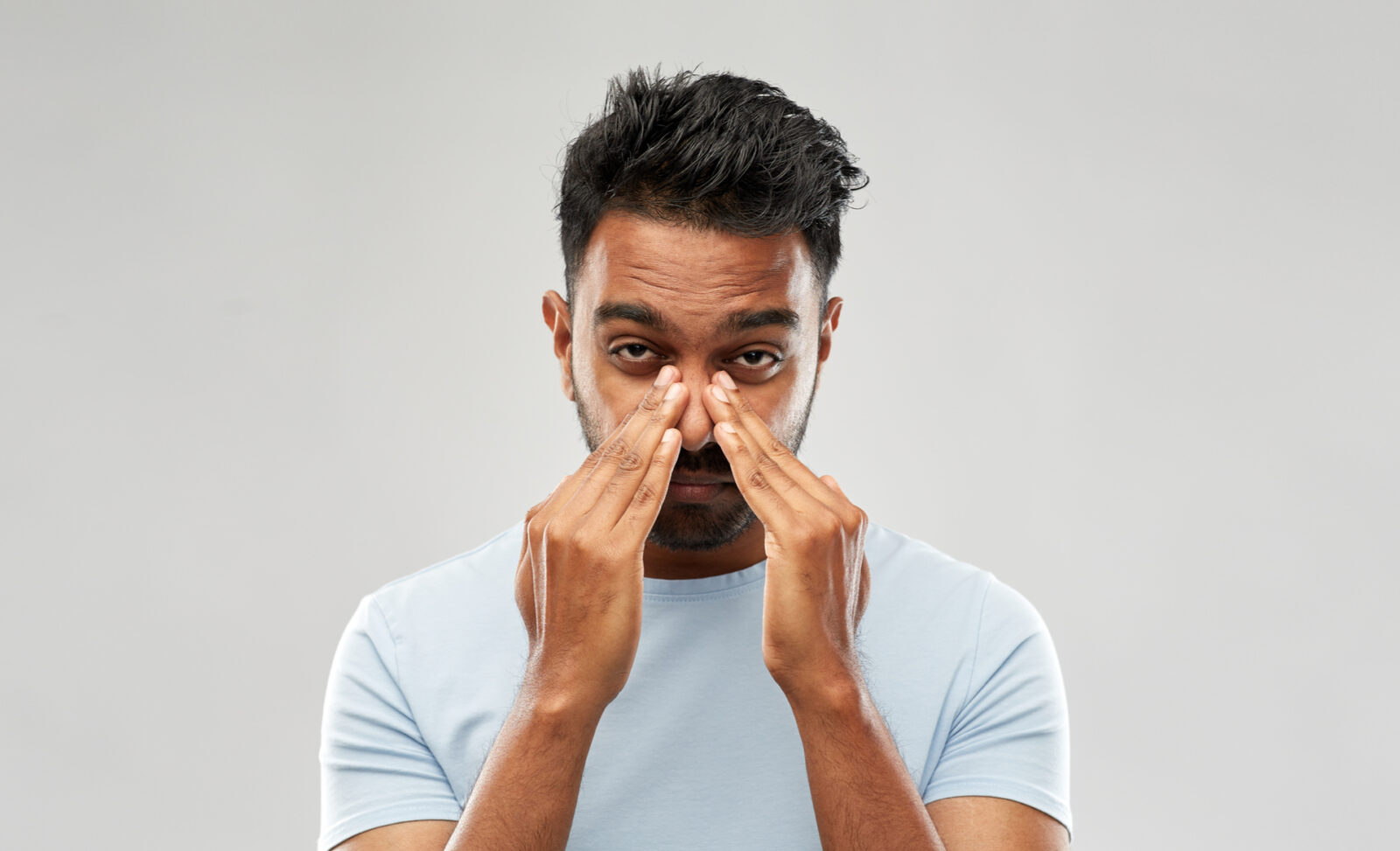 Nasal congestion, also known as a "stuffy nose," is more than a minor inconvenience for many. This common ailment manifests as an obstruction in the nasal passages, primarily stemming from the swelling of the internal membranes resulting from inflamed blood vessels. This inflammation can hinder one's ability to breathe freely and comfortably, often leading to further complications if not addressed timely.
At Anne Arundel ENT & Facial Plastic Surgery, we pride ourselves on being a beacon of knowledge and relief for our patients from Annapolis, MD, and Severna Park, MD. Our commitment goes beyond immediate treatments. We aim to provide a comprehensive understanding of nasal congestion, ensuring that our patients are not just treated, but also well-informed. Through our guidance, patients are better prepared to manage and potentially prevent this condition, allowing our patients to breathe easily and improve their overall quality of life.
Identifying Symptoms of Nasal Congestion
Difficulty breathing through the nose

Sinus pain or pressure

Reduced sense of smell and taste

Muffled hearing or ear discomfort

Snoring or difficulty sleeping

A feeling of fullness in the head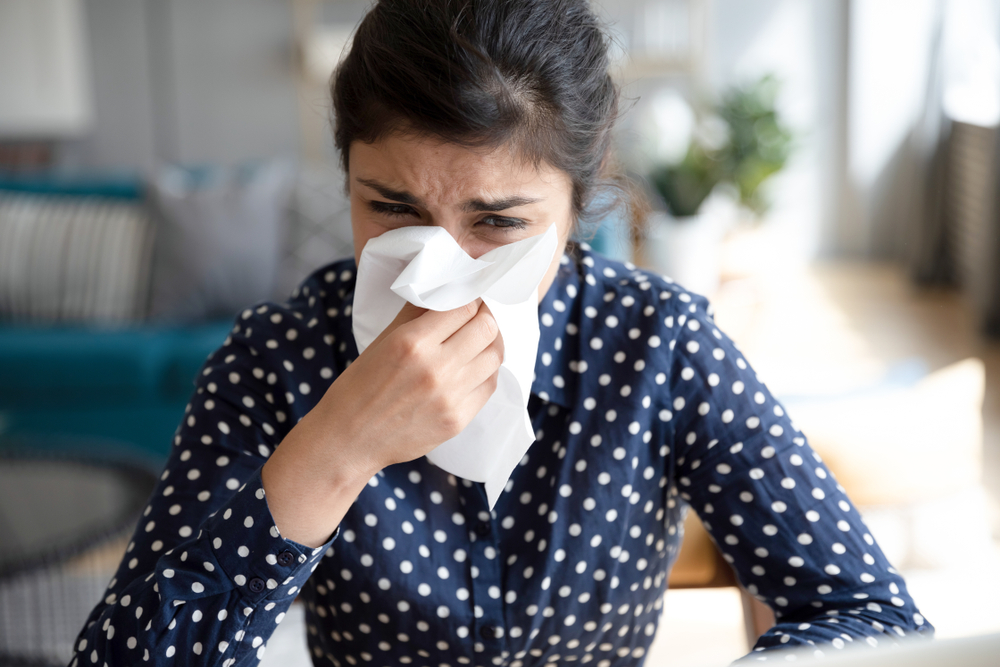 Understanding the Impact of Nasal Congestion
Nasal congestion, while it might seem trivial, can have profound effects on an individual's quality of life. The blockage interrupts easy breathing and can affect sleep, concentration, and overall well-being. The continuous discomfort and potential complications from untreated nasal congestion can turn daily tasks into daunting challenges. Furthermore, ensuring a clear nasal passage is paramount for individuals exploring the realm of facial plastic surgery. Nasal congestion can introduce variables that might influence surgical procedures, post-operative comfort, and the recovery timeline.
What causes nasal congestion?
Nasal congestion can be caused by a long list of factors. Among the most common are:
An allergic reaction to environmental inhalants, as well as, foods
Virus
Deviated Septum
Nasal polyps
Enlarged turbinates
When should I seek medical treatment for nasal congestion?
Medical intervention should be sought for nasal congestion that lasts longer than 10 days, or that is accompanied by symptoms like a high fever, sinus pain, or headache. Babies under the age of 2 months, whose congestion makes it difficult to breathe, eat or sleep, should always be evaluated by their doctor.
Embarking on the Treatment Journey
The road to relief from nasal congestion involves a holistic approach tailored to address the root cause and alleviate symptoms.
How do the providers at AAENT evaluate nasal congestion?
Our providers always begin by taking a medical history and detailed account of each patient's symptoms, followed by a physical examination. In addition, our providers evaluate chronic nasal congestion (sinusitis) with the aid of a 3D CT scan, nasal endoscopy, and cultures, when necessary.
What treatment options do the providers at AAENT offer for nasal congestion?
Treatment will depend on the cause of your nasal congestion, but may include one or more of the following:
Medications
Generally, first-line treatment medications include nasal decongestants (oral or topical), antihistamines, corticosteroid sprays, or corticosteroid irrigations.  
Turbinate reduction
Typically done under local anesthesia, using a minimally invasive device inserted through a 2mm incision that removes bone and soft tissue.  Like "liposuction of the nose."  
Septal Swell Body Reduction
A relatively new procedure performed under local anesthesia to reduce the part of the septum that swells due to irritants, allergies, or infections. Can be performed with a CO2 laser or the "nasal liposuction device."
Septoplasty
 An outpatient procedure performed under general anesthesia, where the septum ( part of the wall of nose between the two sides of the nose) is straightened to allow improved airflow. This is typically done performed in conjunction with a turbinate reduction. Our providers uses a thin, flexible silicone splint and no packing. Patients are encouraged to rinse and gently blow their nose the day after surgery.  
Nasal Valve Repair
An outpatient surgery that is performed under general anesthesia to repair collapsing nostrils. The procedure is performed by placing cartilage grafts from the septum or sometimes ears and using them to prevent collapse when breathing.  
Balloon SinuplastyTM
This is a relatively new, minimally-invasive procedure in which a flexible balloon is inserted into the sinus cavity via a catheter and inflated to enlarge and restructure the sinus opening to improve blocked drainage. This procedure is safe and can provide long-lasting results. Balloon Sinuplasty is performed under general anesthesia or local anesthesia on an outpatient basis. Downtime is minimal. Patients can typically return to work in just 24 hours.
Proactive Steps for Preventing Nasal Congestion
Air Quality:

Ensure you breathe clean air by regularly changing air filters and considering air purifiers if living in pollution-prone areas.

Stay Hydrated:

Adequate fluid intake can help in keeping the nasal passages moist.

Avoid Known Allergens:

Be it pet dander, pollen, or dust, staying clear of triggers can help prevent congestion.

Nasal Saline Rinses:

Using saline rinses can assist in keeping the nasal passages clear and moisturized.
The Future with Clear Nasal Passages
Living with clear nasal passages is not just a hope but a tangible reality for many when they are equipped with the right information and care strategies. A proactive approach, characterized by early detection and timely interventions, can transform the narrative of nasal congestion for an individual. This early response not only alleviates the immediate discomfort but also plays a pivotal role in ensuring the longevity of clear, unobstructed breathing. With a foundation of knowledge and timely care, the chances of recurrence can be drastically diminished, allowing for long-term relief.
There's hope on the horizon for those who find themselves in a cycle of persistent nasal issues. A synergistic approach that marries daily lifestyle changes with targeted medical interventions can redefine their experience. By understanding triggers, adopting preventive practices, and seeking medical expertise when needed, it becomes entirely feasible to transition from a life punctuated by nasal discomfort to one where such issues are rare occurrences, allowing for enhanced comfort and well-being.
Frequently Asked Questions
Q: What causes nasal congestion?
A: Nasal congestion, or a "stuffy nose" is often caused by inflamed blood vessels in the nasal passages. This can arise from allergies, infections, and other environmental factors.
Q: How can nasal congestion impact facial plastic surgery at Anne Arundel ENT & Facial Plastic Surgery?
A: Nasal congestion can influence surgical outcomes, especially for nasal area procedures. Clear nasal passages are crucial for optimal surgical results and smoother post-surgery recovery.
Q: Are there home remedies to relieve nasal congestion?
A: While specific treatments depend on the root cause, general remedies include staying hydrated, using a humidifier, nasal saline rinses, and avoiding known allergens. However, it's always recommended to consult with our doctor for persistent or severe congestion.
Your Path to Clarity Awaits
If you are struggling with persistent nasal congestion or seeking expert advice, especially regarding facial plastic surgery, Anne Arundel ENT & Facial Plastic Surgery is at your service. Call us today at (410) 573-9191 for a consultation, and let us assist you in your quest for unobstructed breathing and improved well-being.