Laser spider vein treatment is a minimally invasive cosmetic procedure used to safely reduce the appearance of spider veins.
By applying concentrated light energy to the blood vessels, this causes the blood vessel to coagulate and be absorbed by the body.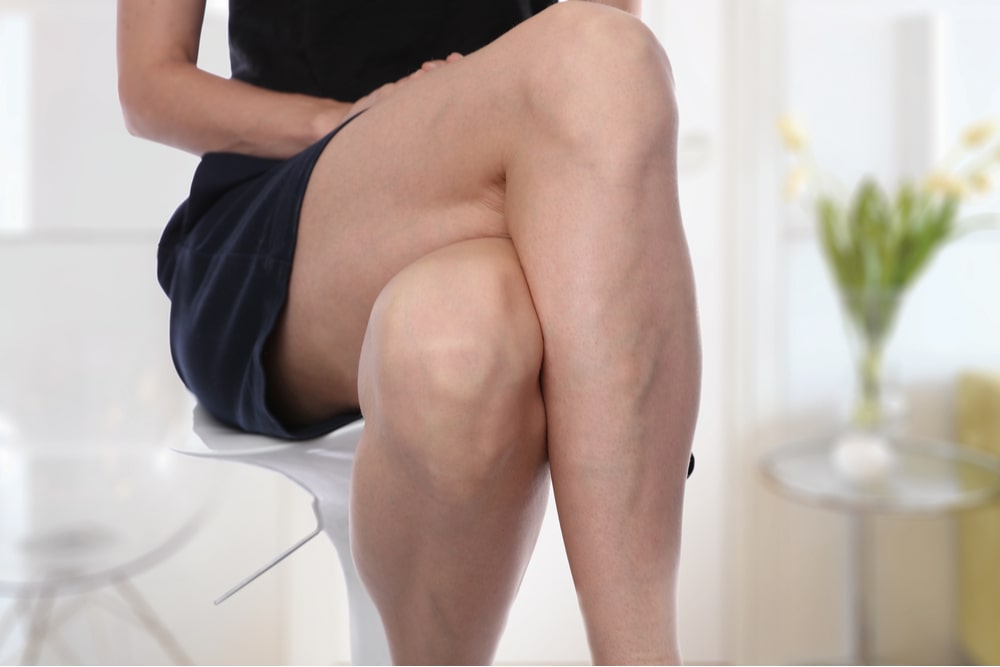 At Anne Arundel ENT & Facial Plastic Surgery, our commitment is to offer advanced MediSpa treatments to Annapolis and Severna Park communities. Among our top treatments is the Laser Spider Vein Treatment—a state-of-the-art solution to address and diminish the appearance of unsightly spider veins.
Spider veins, also known as telangiectasia, are small red, blue, and purple blood vessels that commonly appear on the face and thighs. Since many people find these tiny veins to be unsightly, laser treatment provides an effective way to eliminate them.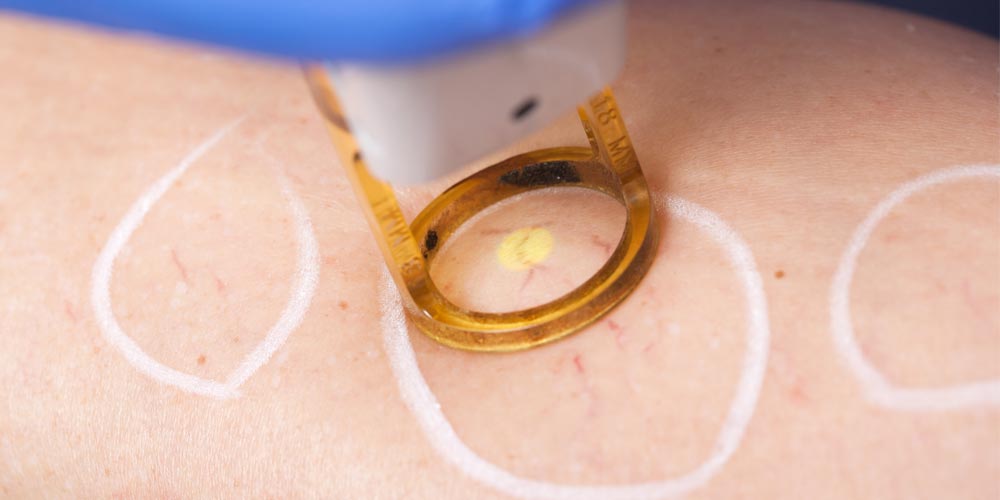 Did You Know?
Although spider veins are generally harmless, varicose veins can be related to serious vein disorders and should be evaluated by a doctor. Varicose veins are larger than spider veins and are over ¼ inch in diameter. They are also raised and have a reddish tint. 
Symptoms of Spider Veins
Thin, red, blue, or purple blood vessels visible on the skin surface

Twisted and turning veins that are usually found on the legs and face

Mild discomfort or aching over the affected area

Itchy veins

Burning sensation in the legs

Swelling

Restless Legs

Tenderness

Skin Changes

Rash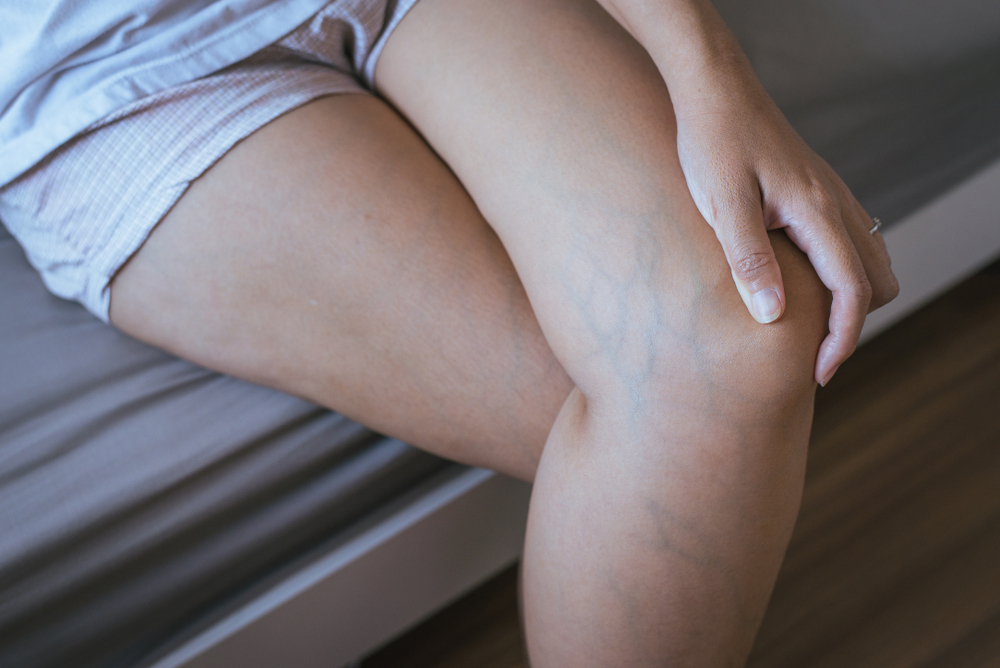 Remember, while spider veins are mainly a cosmetic concern if you experience a combination of these symptoms, it's essential to consult with a doctor to ensure the best course of action.
Why Opt for Laser Spider Vein Treatment?
Appearance Enhancement:

While primarily harmless, Spider veins can be a cosmetic concern. Laser treatments can significantly reduce their visibility, allowing you to flaunt clearer, more youthful-looking skin.

Minimally Invasive Approach:

Unlike surgical methods, laser treatments are non-invasive to address spider veins. This means less downtime and minimal discomfort for patients.

Boost in Self-Esteem:

For many, spider veins are a source of self-consciousness. By addressing them, individuals can feel more confident in their appearance, making every outfit and occasion memorable.
Recovery Process
You will be able to return home within the same day

May need

 to wear a support hose or compression stocking

Need to refrain from strenuous activities for 24 hours

May experience minor bruising
Notice

spider veins disappearing within 2-6 weeks of the procedure
Spider veins are small, dark blood vessels that can form on the face and thighs. They are not harmful, yet they can be detrimental to your appearance and self-esteem. Luckily, laser treatment can easily and effectively remove spider veins for good. 
Prevention Strategies
Although laser treatments are effective, it's always better to prevent the onset or worsening of spider veins. Regular exercise improves leg strength and circulation. Avoid standing or sitting for prolonged periods; try elevating your legs when resting. Wearing sunscreen can also help prevent spider veins on the face. Additionally, wearing compression stockings can offer support, especially if you're predisposed to spider veins.
Outlook Post Laser Treatment
After undergoing the laser procedure for spider veins, patients frequently observe a significant reduction in the prominence of these unsightly veins. The achieved clarity tends to be enduring, particularly when patients adhere to suggested preventive measures. While some may experience short-lived side effects like a hint of redness or mild swelling, these are typically temporary and fade away quickly.
For some individuals, the desired outcome might be attained in just one session, showcasing a remarkable transformation. However, depending on the severity and distribution of the veins, multiple treatments could be essential to ensure the most optimal and comprehensive results.
Frequently Asked Questions
Q: What are spider veins, and how are they different from varicose veins?
A: Spider veins are tiny, surface-level blood vessels that are visible on the skin and can appear red, blue, or purple. Unlike varicose veins, which are larger, raised, and can be painful, spider veins are primarily a cosmetic concern and are generally painless.
Q: How many laser treatments will I need to see results?
A: The number of treatments required varies based on the severity and size of the spider veins. Some patients may see significant improvement after just one session, while others might need multiple treatments. Our doctor will tailor a treatment plan to suit individual needs during the consultation.
Q: Are there any side effects after the treatment?
A: Side effects are generally mild, including redness, swelling, or minor discomfort in the treated area. These usually subside quickly. Following the post-treatment care guidelines provided by the doctor can aid in a smoother recovery.
Your Path to Clearer Skin
At Anne Arundel ENT & Facial Plastic Surgery, we are dedicated to enhancing your skin's natural beauty and addressing concerns that hinder your confidence. If spider veins have been a persistent issue for you, our laser spider vein treatments might be the solution you've been seeking. Ready to take the first step towards clearer skin? Call us today at (410) 573-9191, and let's discuss how we can bring your inner beauty to the forefront.
Remove Spider Veins in a minimally invasive fashion.