People are always searching for the "perfect" time of year to get laser treatments around Annapolis. Despite the fact that many people tend to think about getting laser treatment in the summertime when it is warm and they want to show off their skin, it is actually better to get laser treatment during the winter months. In this blog, we will introduce you to our laser treatments and discuss reasons why you should get laser treatment in the wintertime.
PicoSure® Focus
PicoSure® Focus is a form of laser treatment that uses gentler energy to effectively revitalize the skin without significant downtime. The PicoSure® Focus laser is able to remove unwanted pigments, wrinkles, and acne scars to improve the overall texture and tone of the skin. It can be used to treat the chest, face, hands, or legs.
The PicoSure® Focus laser works by delivering short bursts of focused laser energy to the target area. This energy collides with the skin to shatter unwanted pigments, spots, and scars. PicoSure® Focus is able to target different colored pigments using two wavelengths:
-The higher wavelength (755 nm) targets black, blue, and green pigments
– The lower wavelength (532 nm) targets red, yellow, and orange pigments
Since it can target a wide range of pigments, PicoSure® Focus laser treatment is ideal for both revitalizing the skin and removing unwanted tattoo pigments.
Laser Resurfacing Treatments
Laser resurfacing treatments, also known as laser peels, laser vaporization, and lasabrasion, use beams of light to remove damaged skin one layer at a time. The resurfacing treatment also stimulates the growth of new collagen and smooth, firm skin.
There are three types of laser resurfacing treatments:
-Fraxel lasers: Fraxel lasers resurface the skin without destroying, removing, or peeling off the top layer of skin. This is done by using two laser wavelengths to target different layers of damaged tissue. One wavelength heals scars and reduces the appearance of wrinkles, while the other wavelength addresses pigmentation and textural imperfections.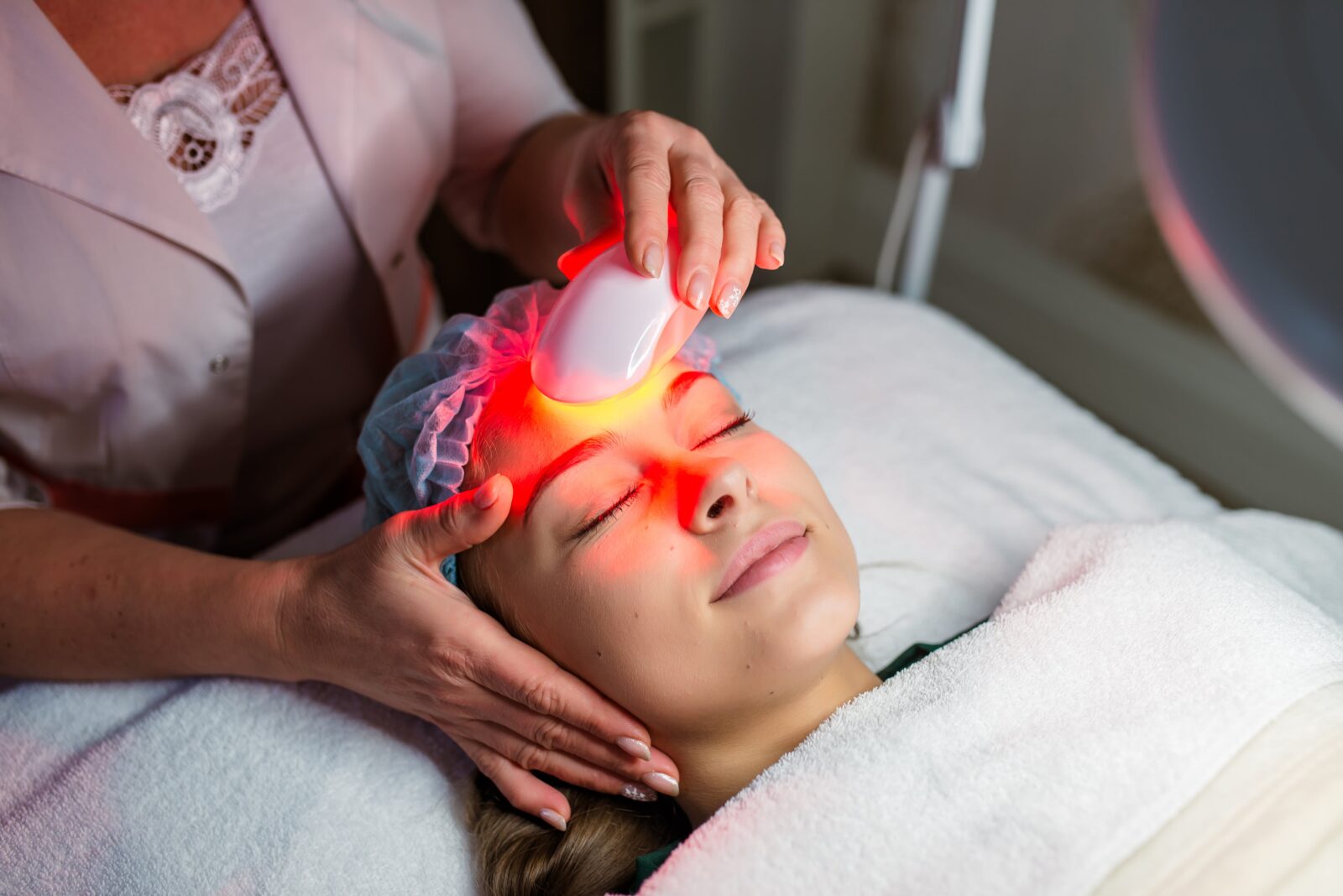 -IPL: Intense Pulsed Light (IPL) treatments use a broad spectrum of light in the visible range, allowing it to penetrate deep into tissue while still providing enough energy for effective treatment without damaging surrounding tissue or organs. IPL is used on all skin types and can be used to treat a variety of issues, including sun damage, age spots, rosacea, and spider veins.
-Total FX: Total FX is a laser treatment that removes a thin layer of skin for more comprehensive treatment of wrinkles, scars, and sun damage. The deeper layers of the skin are also treated to promote collagen production.
All three of these laser resurfacing treatments are able to provide significant improvement in the appearance of the skin with little to no downtime.
Laser Hair Removal Treatments
Laser hair removal is a cosmetic procedure that uses beams of light to remove unwanted hair. The laser targets the pigment in the hair follicle and destroys it, preventing the hair from growing back. Laser hair removal can be used to remove hair from any part of the body, including the face, arms, legs, chest, and back.
The Lumenis LightSheer® diode laser is a form of laser hair removal that uses highly concentrated light to damage the follicle. The diode laser is able to target melanin, which is found in both hair and skin cells. Because it can use long wavelengths of light without damaging surrounding tissue, this type of laser treatment has very few side effects on the surrounding tissues while still effectively removing hair from unwanted areas.
Laser hair removal is a minimally invasive cosmetic treatment that offers a multitude of benefits, including effective long-term results with little to no downtime and minimal side effects on surrounding tissues.
Laser Spider Vein Treatment
Laser treatment can also be used to eliminate the appearance of spider veins. Spider veins, also known as telangiectasia or vascular spiders, are red and blue blood vessels that appear on the surface of the skin.
Laser treatment is a minimally invasive cosmetic procedure used to safely reduce the appearance of spider veins by applying concentrated light energy to targeted areas. This causes the blood vessels to coagulate and be absorbed by the body.
Benefits of Having Laser Treatment in the Wintertime
Here are some of the reasons why to get any of the aforementioned laser treatments in the wintertime.
Sun Protection
One of the most compelling reasons to get laser treatment in the winter is because there is less sunlight and most laser treatments recommend minimizing your sun exposure. Not only are the days shorter in winter, but people tend to spend more time indoors. Spending more time indoors means there is less chance for your skin to be exposed to harmful UV rays, which can contribute to tissue damage from overheating. In the winter, you can undergo laser treatments without having to worry about the increased sun exposure causing further damage.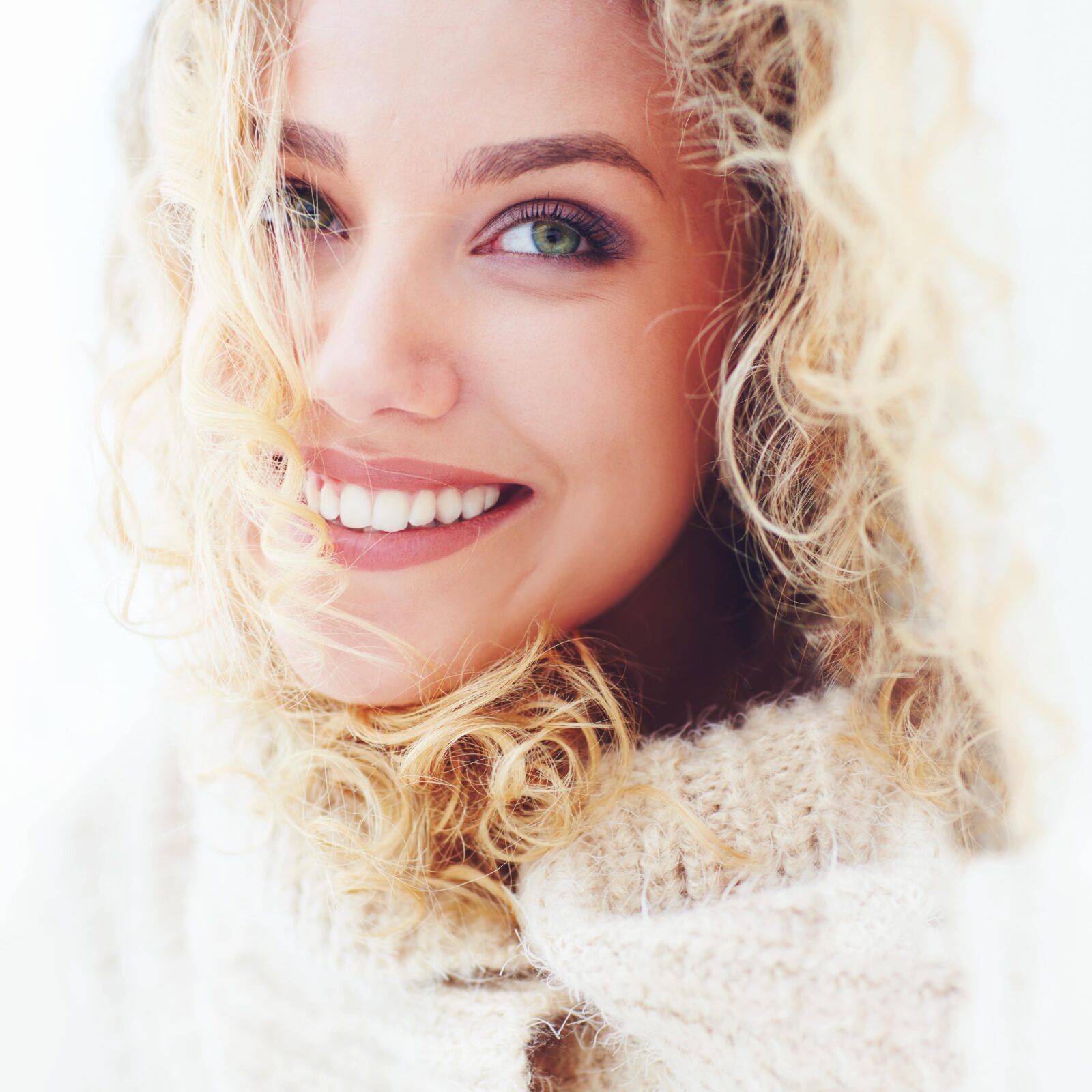 Protects Your Skin
In addition to the fact that there is less sun in the wintertime and more time is spent indoors, the cold weather also means wearing clothes that cover your body. Covering up your skin after laser treatment protects the skin from what little sun there is in the winter.
Gives Time to See Results
Oftentimes, people want to see results as soon as possible. While this is understandable, sometimes it can take a few sessions before you start noticing results. This is especially true with laser hair removal, since treatment only addresses hair in the active growth phase. By having laser hair removal treatments during the winter, this means that you can take your time with the treatments since you likely won't be exposing your skin much anyways. Then once the weather heats up, your hairless skin will be ready!
Time to Rest
Not only do wintertime laser treatments give you time to develop results, but they also allow you time to relax and heal. Although there is little downtime associated with laser treatments, your skin can heal faster and more thoroughly when it is not being constantly exposed to sunlight.
In Conclusion
Laser treatments are a great option for those who want to get rid of unwanted hair, pigments, spider veins, or other skin concerns. There are a variety of laser treatments to choose from that can address different issues. The wintertime is also a good time for laser treatments because you spend more time indoors, meaning that your skin won't be protected and you will have more time to rest and notice your results. If you're considering getting one of these types of laser treatments in Annapolis call today to schedule an appointment with us at Anne Arundel MediSpa & Laser Center!